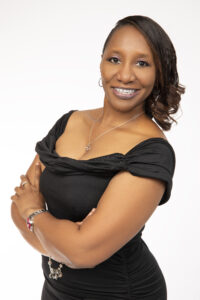 Realtor® | Notary Public
Yolanda Tolbert comes to Florida from Wilsonville, AL by way of Chattanooga, TN. Along with her natural southern charm she brings a natural ability to communicate with her customers effectively, problem solve, and use of analytical skills to ensure that her customers have a smooth process. Because she is no stranger to moving, as a director of claims, and quality for a logistics company she is the perfect Relocation Specialist for you. Yolanda is very real passionate about helping others, so a Real Estate career comes naturally to her.
She moved to Jacksonville, FL in early 2000's with only an intent to visit, however, she fell in love with everything JAX and decided to make it her home. In her spare time, she loves traveling, the beach, and FAMILY.
Contact Yolanda for all of your real estate needs!!
P: (904) 330-7301