Broker | CEO
Zenovia is founder and CEO of Zee Luxe Realty, is a Certified Luxury Home Marketing Specialist who is dually licensed in both Florida & Georgia. She's been achieved the Top Producer award consecutively. She prides herself on being knowledgeable of her market and is known for her integrity, confidentiality, loyalty, and professionalism. She grew up learning about real estate from her grandfather who not only owned multiple homes and apartment complexes, but he also was a carpenter who had many projects in his portfolio. With her combined expert knowledge, she can help you to realize your full real estate investment potential by showing you the finest and most exclusive listings keeping in mind your style, needs, and desires.
Because she has a passion for helping others, her primary goal is to alleviate the frustration that goes along with buying and selling real estate so that her customers can revel in the excitement and anticipation of beginning a new chapter in their lives.
Zenovia loves spending time with her family and supporting her talented children with all of their activities which includes being a Football-Mom, Band-Mom & Basketball-Mom. Being highly involved in her community, in 2015 she founded W.A.V.E. Organization Inc which is a non-profit organization that is dedicated to educating their community by helping to build mindsets to promote generational wealth.  W.A.V.E. (We Are Victorious and Empowering) now operates under the name of W.A.V.E. ~ A Derrius Wolf Foundation in honor of her oldest son whom she lost to a traffic accident in 2016. Through her foundation she awards the Derrius Wolf Foundation Scholarship to deserving seniors, hosts educational workshops which focus on life skill development, financial literacy, homeownership, workforce & economic development as well as wealth building strategies. God has given her the strength and courage to pour into others, provide exceptional service to all, be forever willing to help, and a natural ability to go above and beyond for any and everyone.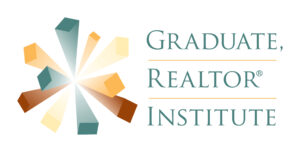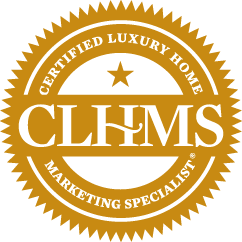 GET IN TOUCH!!
P: (904) 844-8562
---
~ Testimonials ~
Zenovia has been a God send during my house search and buying process. We were assigned a realtor via our bank and he was very frustrating to work with. After being introduced to Zenovia the pressure was lifted and the process became smooth sailing! She's very responsive, attentive, professional, and knowledgeable about her field. She guides and helps your home buying process as if she's searching for her own home. She has made my first home buying experience one worth smiling about!
~ Michelle Lunsford-Hall
"
Zee has helped us from start to finish, would call and text her at 2-3 in the morning about any questions that we had and she'd be more than content to provide us with the most gratifying answers !! We love our new home so much all thanks to her!! Would highly recommend her expertise and professionalism!!
~ Beckham Dorsainvil
"
The BEST Real Estate Broker on this side of heaven!! 
Zenovia there aren't enough words to express how much of a blessing you have been to us. From the sale of our home to the purchase of forever home you were there to guide us every step of the way with both transactions. Sis we are so grateful to have crossed paths with you!! God is amazing!!
~ The H's
"
Zee I just want to take the time out to tell you thank you so much for making everything possible for me. You are beautiful inside and out and very down to earth!! Thank you from the bottom of my heart. May the Lord continue to bless you and your journey and allow you to make more people around you as happy as I am!! Rember: For with God nothing shall be impossible ~ Luke 1:37
BEST REALTOR IN DUVAL!!!
~ Jenerika Hawkins
"
I love my realtor Ms. Zenovia Williams. If your looking for someone who is understanding, patient, who always stay on your case and always on your side Ms. Zenovia is that person. During my whole process she stayed by my side and explained everything to me. I could call her any time of day and she would always pick up. Even though she had other clients, she always made me feel I was her only client. I'm truly blessed to have her! Even though my process is done, I still stay in touch with her, and she's like a mother and friend to me. I highly recommend her to who all who read this. As well thank you Ms. Zenovia for all you do❤️
~ Erica Artis
"
She is a honest intelligent warm caring person, all qualities that anyone would want in looking for a realtor.
~ Michelle Temple
"
Zenovia is an excellent listener so she hears what you want, she's able to see your dream property. She makes the buying process seamless, she is supportive and very informative. You will do well with       Zenovia Williams on your team.
~ Nicole Matthews
"
Zenovia has always been exceptionally smart, competent and capable. Her success in this industry is no surprise!!
~ Debra Jemison
"
My homebuying process with Mrs. Zenovia was remarkable! She is so persistent and knowledgeable not only with property finding but with the entire mortgage process at well! She walk me through the process, answered all my questions and even sacrificed to make sure everything went as plan. A great realtor but most importantly an realtor with integrity!
~ Gloria Moore
"
Zenovia Williams was my realtor for the past few months. She made my home buying experience pleasant when it could have been very stressful. She was very professional and kind. I've been recommending her to friends, family and fellow Veterans ever since. Thank you Zenovia for all that you have done and continue to do!!
~ Ishmael Davis