Experience ~ Integrity ~ Results
Zee Luxe Realty is a full-service real estate brokerage serving buyers and sellers with a primary focus on luxury property in the metro Jacksonville area and surrounding areas including our beautiful beaches & golf communities. We have expanded our market into the state of Georgia where we service South Georgia as well as metro Atlanta and its surrounding areas. Zee Luxe Realty is a luxury boutique brokerage comprised of a close group of talented agents who pride themselves on servicing our customers by utilizing their real estate experience and strong integrity which leads to quality results.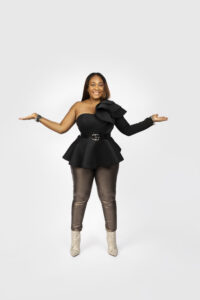 Our Broker | Founder | CEO
Zee Luxe Realty is led by our Founder | CEO, Zenovia Williams, GRI, CLHMS. She is a leader in her community who has received multiple awards for her dedication to her craft, being in the upper tier in her market & achieving multi-million dollars in sales. She shapes and molds her team to foster a culture of partnership and collaboration. Her mindset is that we are not each other's competition, we are here to uplift and support one another.  Zee Luxe Realty's tagline "Experience ~ Integrity ~ Results" speaks to our goal to bring our professional experience with marketing, utilizing the best technology, keeping the utmost integrity, protecting our elite customers privacy, all while delivering quality results no matter what the price point is. Due to our leader's passion for servicing her community, she ensured that our company is a fun place to work and a warm/welcoming environment where we provide concierge service to all!