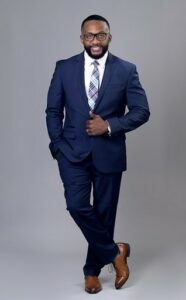 Realtor®
A native of Gainesville, Florida Otis Howard Jr. has lived in Jacksonville, FL for nearly two decades. Otis is the owner of a transportation company in Jacksonville since 2014, which makes him very familiar with the Northeast Florida area. Entrepreneurship has afforded Otis the ability to effectively network, negotiate contracts, and develop strong communication skills.
Choosing the right agent plays an essential role in your real estate process. Whether you are a first time home buyer or an experienced buyer or seller, Otis goal is to make your transaction seamless, and to make sure his clients are well informed and understands each step of the buying and selling process. Otis takes pride in being trustworthy, professional, and detailed oriented.
Otis knows the importance of finding your dream home that fits all your needs and getting the best offer for your home. Therefore, Otis will make your buying or selling experience his top priority to make certain you're satisfied with the entire process, and to ensure all your goals are accomplished.
Select Otis Howard Jr. as your real estate agent, he can get you where you want to be……in your new dream home!
P: (904) 776-6464