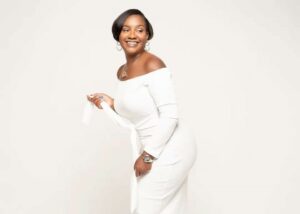 Realtor®
April D. Jones, Ed.D., is a native of the beautiful Florida Bay Area of Tampa. April holds a Doctorate Degree in Organization Leadership with a minor in HR Development. With over 18 years of experience in leadership & development for the Federal Government, she decided to embark on a career in Real Estate. Since obtaining her license, she quickly acquired skills to include knowledge of the industry, building client relationships, identifying customer needs, and familiarity with the market. This has helped her to build her expertise in the most economical and popular areas throughout the State of Florida.
In 2023 her career as a federal employee relocated her to Baltimore, Maryland, where her passion for real estate continues.  She's taken the time to gain knowledge of the sought after locations in the DMV (D.C., Maryland, Virginia).  Her tenure as a federal employee has afforded her the ability to travel throughout the U.S. During her travels she's met many different people and has been able to foster relationships with other agents. This makes her the perfect Realtor® to help with your relocation needs anywhere in the United States.
Being a mother of 2 adult sons whom she's very proud of, April has a natural passion for pouring into others. She's hosted numerous events aimed at empowering women to reach their full potential. She services her community through civil service and continues to be highly involved in multiple non-profit organizations. She serves on the board of W.A.V.E. ~ A Derrius Wolf Foundation and plays an intricate part on the Scholarship Committee.
Allow April to assist you! Contact her today:
P: (813) 431-2965